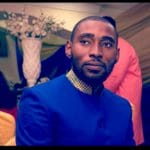 PROJECT KARANTA FUNDRAISING
500 naira (US $1.21) from 1000 people CAMPAIGN.
KARANTA is a Hausa, Nigerian language word for READ. Project Karanta (Literacy For every African Child) sprung up from a need. A need to touch lives of children, especially children who are vulnerable and are in low income communities, to expose them to the many benefits of literacy and reading. We strive to ensure that every child regardless of who they are has the opportunity to acquire literacy skills to reach their full potential, succeed at school and beyond. We envisage a world in which every child can read and write and have the ability to make informed decisions.
Our organization launched Project Karanta online fundraiser in partnership with the World Literacy Foundation. Our goal is to reach $1000 to be provide a hanging library with books, educational materials and training of Volunteer Teachers for IDP camps and some selected rural schools.
In the words of Mark Wilson, when you teach somebody how to read, they have that for a lifetime. It ripples through the community, one by one. We believe that when a child is educated and can read, he can solve day to day problems and make the most of the opportunities that comes to him in life. This will lead to them having a healthier and more sustainable future and will give them opportunity to build capacity and knowledge and to help them make informed decisions about thief lives and environment. So matter who they are, what they do or the circumstances they find themselves, Project Karanta wants all children everywhere to be literate and have access to quality education.
You can join our 500 naira (US $1.21) from 1000 persons' campaign and you will help us bridge the illiteracy gap and help us donate to achieve SDGs4 by 2030.
Donations from our esteemed Donors exceeding some certain thresholds gets a souvenir from us. This includes, t-shirts, mugs (magic or plain), frames, tote bags and water flasks. You can see a sneak peek of the gifts through my facebook link here -https://www.facebook.com/108011341617233/posts/113054441112923/
You can make contribution through our flutterwave account for international transactions here – https://flutterwave.com/pay/lfbuqlhuxrii Or 0163631876, SIMON PEACE OJOCHENEMI, GUARANTEE TRUST BANK.
You can support our cause for the early years by sharing our message with your friends, family members, and coworkers.
Thank you in anticipation.
Sincerely yours,
Sani Emmanuel (Law Graduate, wlf Ambassador, Outstanding Global Youth Ambassador 2020 & United Peoples Global (UPG) community Member). AND
Ms Peace Ojochenemi Simon (Teacher, wlf Ambassador & Global Youth Ambassador)
Organizers, Project Karanta Fundraising.
For enquires, partnership please call +2348135849904, +2348108746161, or email projectkaranta@gmail.com
#WLFAmbassador #literacy #earlychildhoodeducation #gya #theirworld