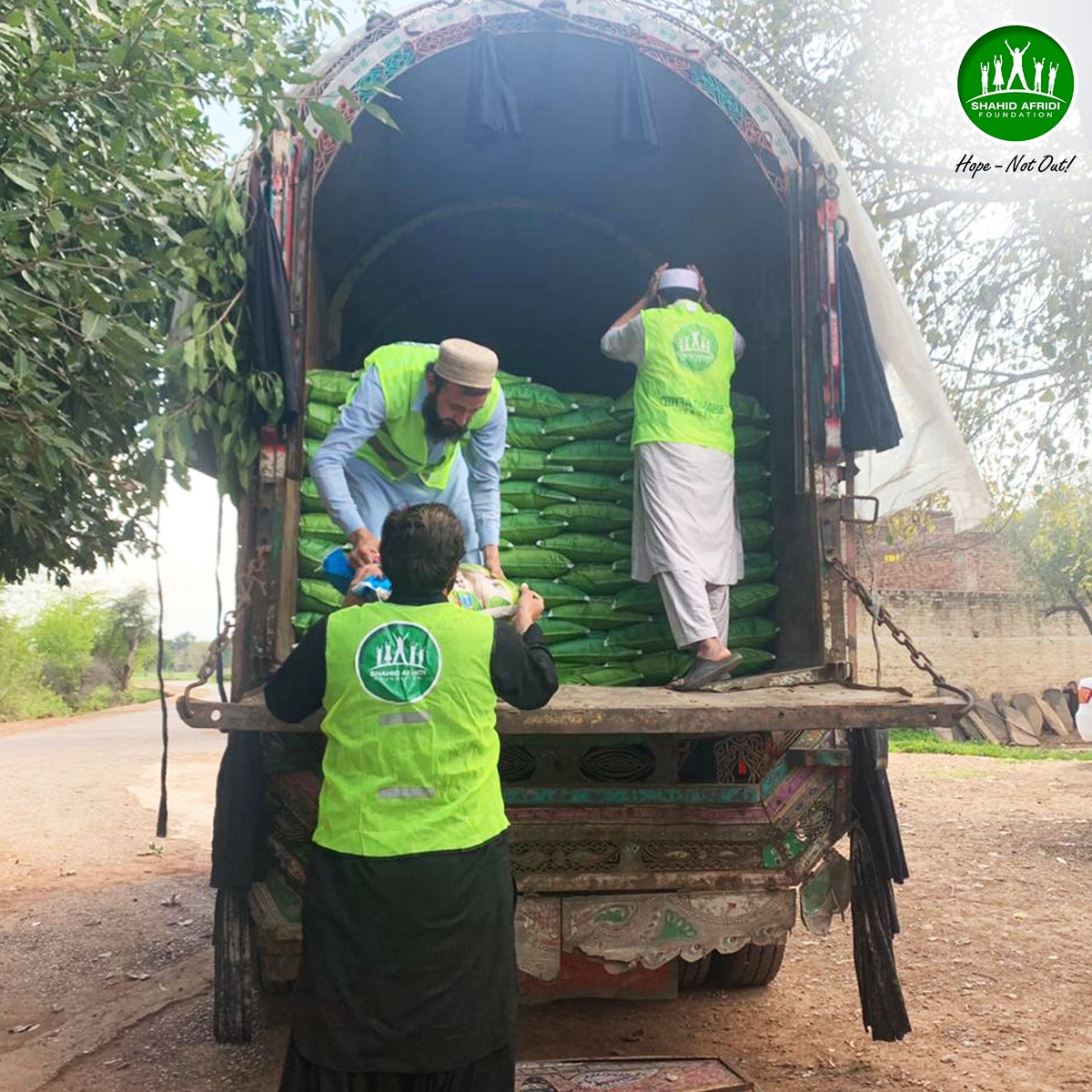 Shahid Afridi Foundation (SAF) is an organization that identifies crisis situations alongside putting in efforts towards relieving the predicament of affected. We organizes various ration drives for deserving communities that struggle to make ends meet during natural or man-made disasters. With the uncalled outbreak of Covid-19 during 2020, SAF embarked to provide relief to struggling families with its campaign – "To Fight Corona Donate Karo Na".
This campaign was executed to reach out to assuage the plight of struggling families due to Corona virus outbreak and country wide lockdown placed by focusing on communities residing in remotest areas and badly affected.
What we have done-
The daily wagers living in remote areas had to bear the brunt during pandemic, SAF extended support to the residents of rural areas  across Pakistan; SAF Team led by the Chairman Shahid Afridi  and President Jahangir Khan reached out to affected households in Sindh, Balochistan, Punjab, Khyber Pakhtunkhwa, GB and AJK;  venturing to the remotest area of Khyber Agency where they encountered thousands of affected households who were in need of dire help.
SAF paid special focus to daily wagers, farmers, widows, individuals with special needs, orphans and teachers who were going through a rough patch due to the uncalled pandemic. Minorities were also the main stay of our outreach for relief activities. These people were provided with relief packs that included basic food staples along with clothing and sanitization packs in order to contain the spread of Corona-virus whilst maintaining hygiene standards.
SAF has been able to facilitate over 37,000 households during a time-span of 101 days and pledge to continue its efforts until the situation ensues. Funds for this communal cause were raised with the help of local and international donors, stakeholders & corporate partners.
To learn more about our 'DonateKaroNa' campaign and to be a part of it visit: www.donatekarona.com