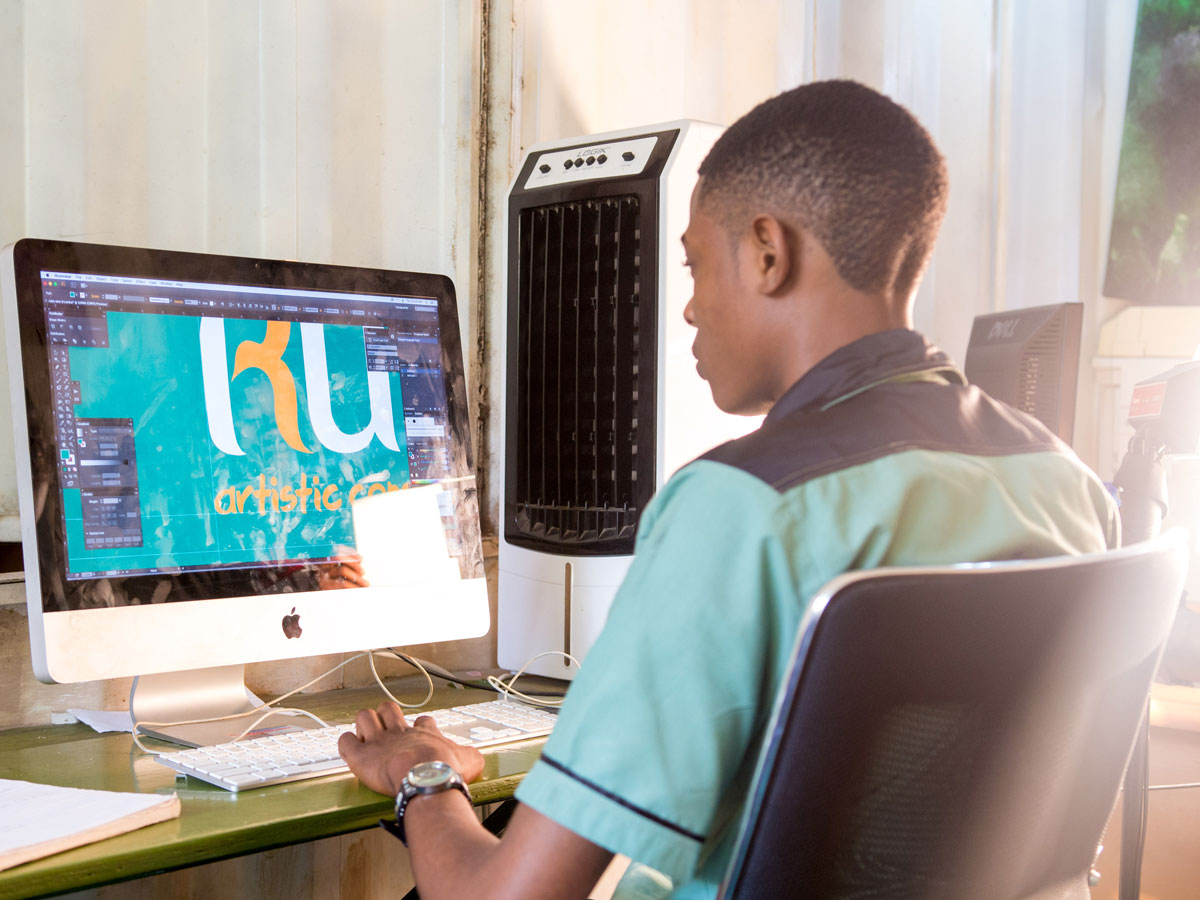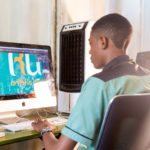 Ruka Kipro simply means leap to professionalism. The initiative aimed at sharpening skills of young creative minds and provides them placements to gain experience and exposure in the field to increase the employment chances for them. The programme involved trainings on photography, drawing, graphic design, marketing, branding and use of social media. The young professionals works on a volunteer basis to help the Small & Medium Enterprises (SMEs) to utilise media effectively for the sake of better communication. The interns are expected to gain work experience, exposure and network as well as upgrading their portfolios, with constant mentoring from Ruka-Kipro.
Learn more: http://ruka.or.tz/services/
IN DETAIL: About 90% of 80,000 graduates in Tanzania cannot find employment in the formal sector, every year (ILO, 2011). This results in a negative impact on the economy of the country as well as an increase of substances abuse, crime and political instability. Among the factors of graduate unemployment are irrelevant of graduates' degrees, the education system does not prepare graduates to think in an entrepreneurial way, poor opportunities to learn work experience, poor exposure and networking and graduates have poor initiative on how to overcome these challenges.
While youth unemployment challenge and poor utilisation of media and branding by Small and Medium Enterprises, Ruka Company initiated the Ruka-Kipro project to overcome these challenges. RUKA Company is a RUKA is a nonprofit company that works in media, communications and the arts. With the vision to influence positive change by communicating issues and solutions that will impact the livelihood of Tanzanians. Ruka Company initiated an incubation Centre for the young creative to stimulate their creativity while giving them placement opportunities in PSOs. To insure PSOs getting a high quality results as well as interns' skills are ready to job market, experts will be invited to conduct workshops to strengthen the interns' skills.
In 2016/2017: We have trained 10 fresh graduates from a selection of 50 applicants. After the training, a selection of 4 participants received placement of 4 months' period at RUKA. They have assisted to develop and brand brochures and logo to 2 PSOs (MIVA – Fahari stones and TAMPA). The 4 interns are now partly, with some fully employed to working as graphic designers. We acknowledge the support provided by the Music Mayday Tanzania to make this project successful. Though we could not continue due to a limited fund thus we strivingly looking for partners to collaborate for the sustainability of this initiative.
Learn more: http://ruka.or.tz/services/