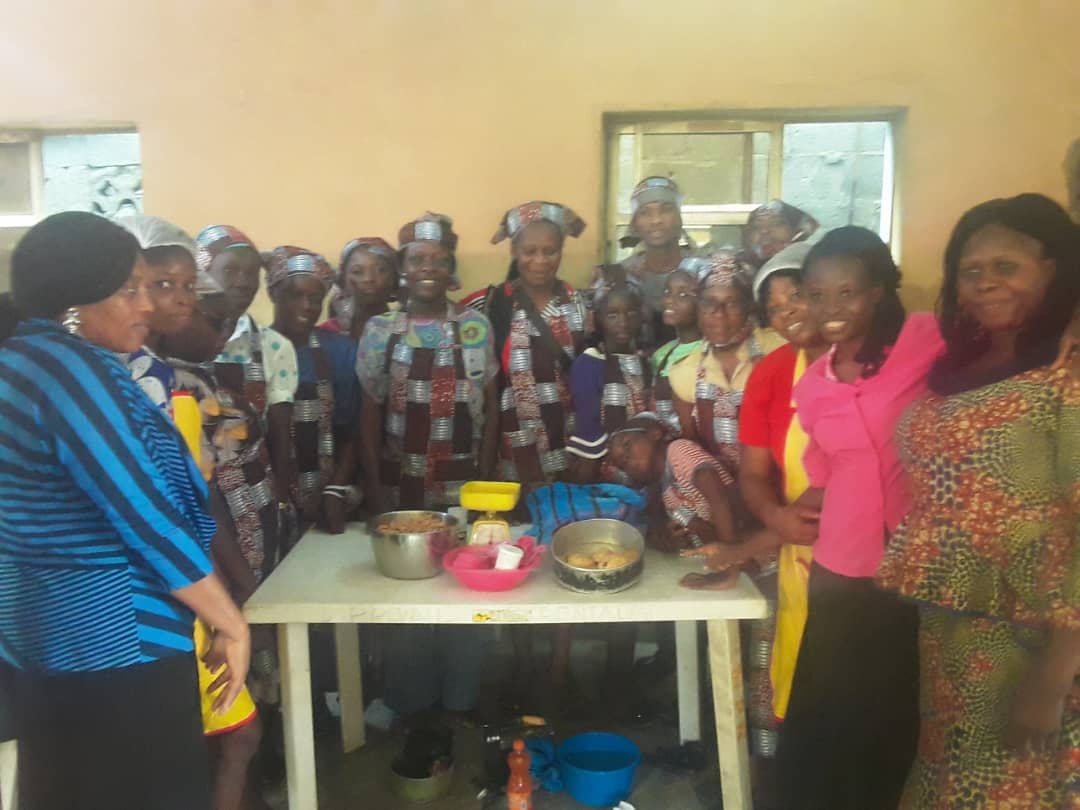 Despite Nigeria being the giant of Africa, Nigeria is still unmoving from the poverty situation which has made the country to overtake Indian as the highest poverty rate country. The causes are not farfetched from the inability of our leaders to provide workable solutions because of corrupt practices and politics around the process. The rich keeps getting richer while the poor remain poor on a daily basis. As a change maker, this was a going-concern for me.
Females account for 49.45% of the total population of Lagos State. 85.10% of the total female population in Lagos lives in poverty. And it is worst for female who are living in disability such as the visually impaired women and girls. We can't fold our hands and keep watching the poverty index data keeps increasing day by day and that is why our initiative was established to tackle the underlying cause of poverty among women and girls by creating a sustainable business solutions to poverty with a market ready and product based intervention for a shared profit distribution to enable women and girls have a sustainable source of income that will help them break out from the long term poverty chain.
During the lock down period of coronal virus pandemic in Nigeria, I utilized my network to distribute food stimulus packs to women and families in Mushin Communities in Lagos States Nigeria.
We started an entrepreneurship training, empowerment, and mentorship program for the visually impaired women and girls in Lagos at which 40 participants benefitted from the program and will be continuing the second phase of the program in 2021.
We operate through grassroots penetration to implement project for the underserved women and girls, bridge wage gap, create wealth and employment for young girls and women, organize events and campaign to shun all forms of violence against women and girls.
https://web.facebook.com/empjulie