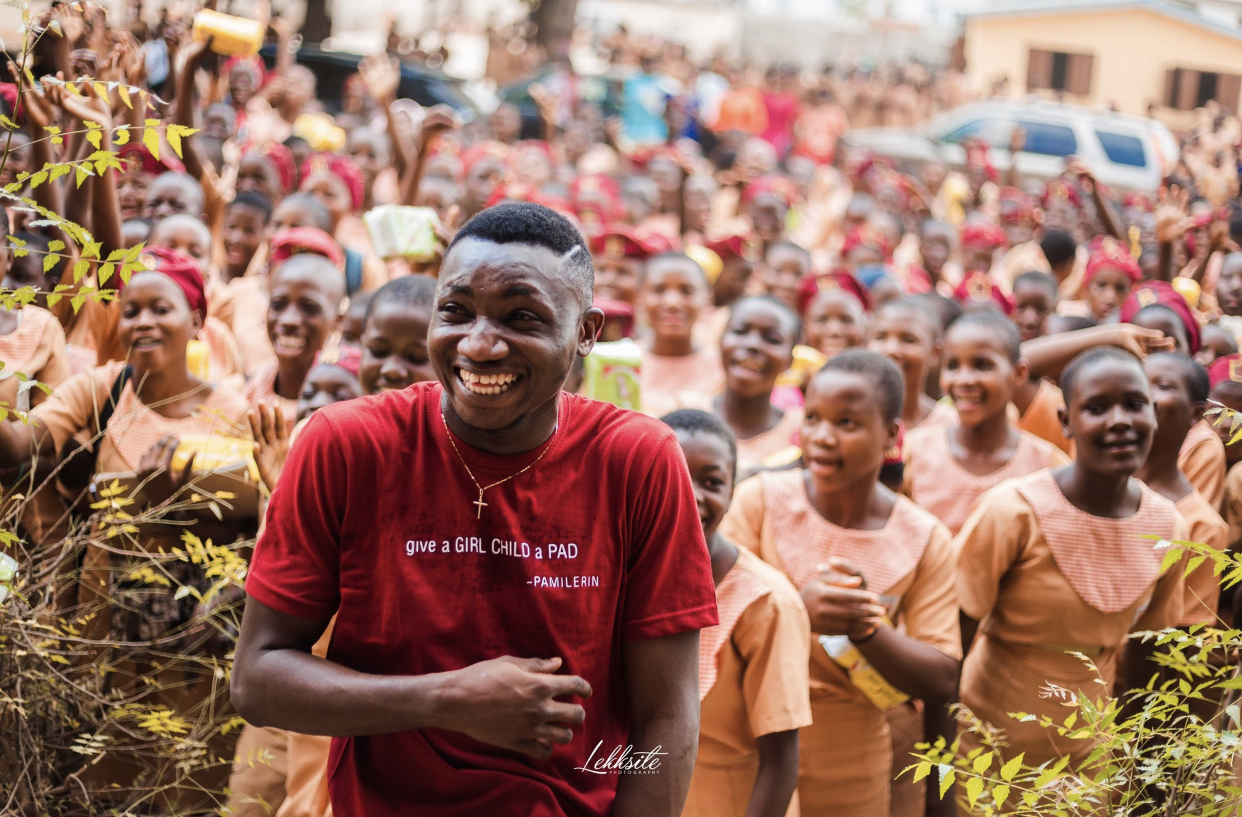 Pamilerin Adegoke a.k.a "The Pamilerin" is a popular social media influencer and strategist who kicked off his pet project 'Give A Girl Child A Pad' in the last quarter of 2018 at the Alapere senior high school, Ketu, Lagos State.
According to Pamilerin, 'the economic situation in Nigeria is already bad enough and its sad to realise that a lot of women and young girls can't even afford something as basic as a pad, so my team and I came up with the idea to do the best we can to ensure as many girls as possible get access to sanitary pads'.
The first edition took place in November at the AlapereSenior High School, Ketu where 1300 sanitary pads weredistributed to secondary school girls and just a few days ago, the train moved to the ancient city of Ibadan in Oyo State where students of People's Girls Grammar school and Isabatudeen Girls Grammar school got their share of free sanitary pads. Over 1500 sanitary pads were shared in Ibadan.
In the words of Pamilerin, 'we'll continue to do the best we can to help the girl child and let them know that they are not alone. In the coming weeks, the train will move to other South Western States in the country'.